Former ICE director: Trump's proposed wall 'makes so little sense' for enforcement
Welcome to the RLC Foundation
In era of legal pot, can police search cars based on odor?
Welcome to the RLC Foundation website. If you are unfamiliar with the RLC Foundation and want to know who and what we are please take a look at the "About" page. As our range of members, stakeholders, friends and partners has increased we have been able to broaden the range of activities, offers and benefits accordingly.
I hope the information contained in these pages gives you an idea of who we are and what we are trying to achieve. If you need more information or have any particular comments please get in contact with us.
Skullduggery TV: "Send Her Back"
Is a global food crisis avoidable?
RLC Foundation Review Magazine 2018/2019
View Now
PHOTOS: Rescued sea otter pups being named in a digital contest
Alan Woods – Director
'Largest polar expedition in history' to probe Arctic climate
Are too many Dems running for president?
Activist Linda Sarsour: 'Donald Trump has no idea what a deal is'
RLC Foundation National Events Programme 2019
The RLC Foundation exists to foster the relationship between RLC and industry; sharing best practice, knowledge and mutual understanding amongst logistics professionals for both officers and soldiers.  Every year the RLC Foundation has a different event theme, last year it was about 'People' and this year it is about 'Automation in military logistics; where is the people/robot boundary and what are the implications for military skills and culture?" 
Here are the events planned for next year so far:
Royal Mail Seminar and tour of the Postal Operations Centre – London – 21st May 2019
Ernst & Young, Wilson James and 17 P& M Regt RLC Mentail Awareness Event – London – 21st June 2019
Exercise Log Safari – 15th July 2019
Wincanton Round table event – 30th September 2019
Kuehne & Nagel Seminar and visit to Defence Fulfilment Centre – Donnington – 16th October 2019
Autumn Lecture – * Re designated Winter Lecture and moved to January 2020
Awards Dinner – Deepcut – 6th November 2019
Lead pipes that tainted Newark's water are found across US
Skullduggery TV: The Forever Prisoner
Why Regular Soldiers?
Soldiers and officers join the RLC to become professional logisticians, capable of operating in austere conditions to ensure the success of military operations. Professionalism is maintained through training and education.
The Foundation offers support for personal professional development as well as providing the opportunity to engage with Industry and Academia to gain a better understanding of the wider commercial logistics environment and ultimately to enable the individual to be recognised (and qualified) as a professional logistician. At the end of the military career this will make the transition to commercial logistics as seamless as possible.
Why Reserve Soldiers?
The benefits for Reserve soldiers and officers mirror those of the regulars. The Foundation targets commercial organisations that support Reserve Service and in particular the Portfolio Employment Model. Our engagement with a wide range of organisations from Industry offers significant employment opportunities for the reservist at any stage.
Why Alumni?
"Once RLC, always RLC" is the culture that we hope to promote. From the moment you join the Corps you become part of the family for the rest of your life.
If you are no longer serving we encourage continued engagement. This can include attending Foundation events, using the employment support facilities and networking. There are many thousands of RLC personnel no longer serving and the potential networking power is enormous.
Mika Brzezinski on Trump's attacks: 'It has gotten scary'
Major General (ret) David Shouesmith – Chairman
Skullduggery TV: Sex, Spies, and Bank Account Lies
Learning from the best!
What does the Royal Logistic Corps offer to the modern supply chain operation?
Military logistics is increasingly reliant on integrating the efforts of military logisticians and their commercial counterparts. The impetus is to create leaner, more responsive military logistic solutions for both home based and deployed operations. In achieving these, uniformed and civilian logisticians need to understand one another's businesses and their drivers of logistics operations namely cultures, language, concepts, processes and practices. Mutual understanding will help us develop future military logistics solutions that incorporate the cutting edge of the profession while meeting the demands of budgetary necessity and military operations.
To start to create this we established The Royal Logistic Corps Foundation (a charitable entity within The Royal Logistic Corps Association) in recognition of the need to communicate better across the wider military logistics community. Our aim is simple: to facilitate contact and informal dialogue between the individual communities so we can develop a better joint understanding and draw on the range of skills and experience that exists.
The RLC wants soldiers and officers to understand what works in the 'outside' logistics world and for such exposure to be a normal part of their career, benefiting any later transition to a civilian career. We want also to forge this Foundation community of interest based on mutual benefit and we hope and believe that industry can derive business benefit from exposure to RLC people.
Miss USA almost didn't compete with her hair natural after overhearing criticism
New Benefits for soldiers, ex-RLC and their families
Science | Yahoo News - Latest News & Headlines
Would killing seals protect humans from sharks?
Vaping lung illness: What we know about the recent spate of cases and deaths
The RLC Foundation has looked carefully into the benefits that our soldiers enjoy, and we've consulted with you through a series of focus groups – thank you for your participation.
We are delighted to announce that we are introducing a great range of benefits – including the ones you've told us you really want – to save you money in all parts of your daily life – entertainment, eating out, shopping, holidays, car, phone, at the gym, and much more.  See our Benefits page for more details.
This is available to current and ex-RLC personnel for £15 per year which we think you can easily recover the first time you use your card! 
lodoC enahpetS
yrepuxE tniaS eur 9
ruzA'd etôC-seplA-ecnevorP ,selrA 00231
eniatiloportém ecnarF
:liamE
moc.liamg@31noloffej
Item specifics
Condition:

Used:

An item that has been previously worn. See the seller's listing for full details and description of

... Read moreabout the condition

Type d'équipement:

Maillot

Equipe:

France

EAN:

Non applicable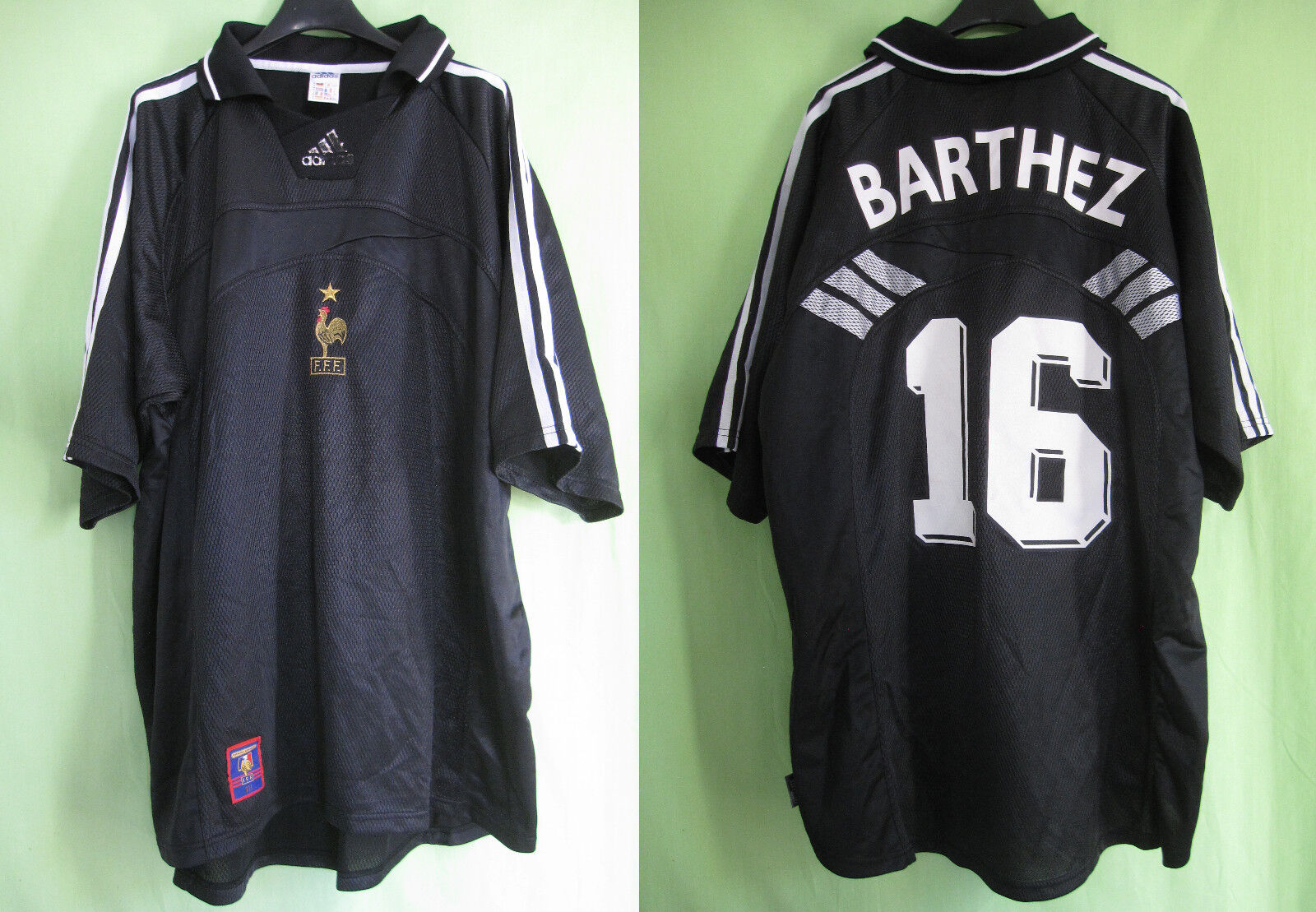 Pulling out of Afghanistan could lead to 'another Saigon,' counterterrorism expert warns